Posted at 15:42h
in
Cameras & Gear
,
Mirrorless
Notice
: Trying to access array offset on value of type bool in
/var/www/wp-content/plugins/bridge-core/modules/shortcodes/shortcode-elements/_social-share/templates/social-share.php
on line
124
Image quality
ISO Performance
Dynamic Range (high ISOs)
Metering
Frame-rate
Size/Portability
Autofocus (initial acquisition)
Electronic viewfinder
I have had the Sony a7III Mirrorless camera for a few months now, and while some things have surprised me, there are still a few things that I will say continue to disappoint me.
This blog post is by no means meant to be a true "camera test", but more of a "in the field" and "gut-feel" assessment.
Pleasant Surprises:
Image Quality / Image Sharpness
I continue to be quite surprised with the overall image quality that the Sony a7III is capable of producing. I find that when the photo is in-focus they are really quite sharp.  I think I am even more surprised by this because I'm using a lower-end lens than I am used to (using the Sony 70-300 f/4.5-5.6 G OSS vs. the Canon L-Series lenses that I am used to).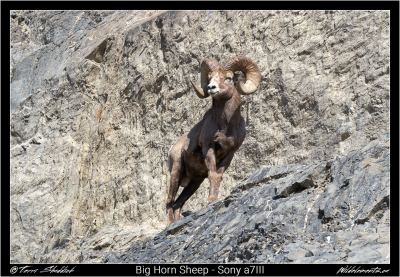 I would like to try out the Sony with the 100-400, or even the new Sony 400 f/2.8, but with the rumours of Canon releasing it's own full frame mirrorless sometime in the future, I have limited budget that I really want to invest in the Sony system.
In the future I plan to still do some head-to-head shooting with the Canon, including the Sony vs. Canon 100-400's with the 5d Mark IV, but just haven't had the time that is required for detailed testing and reviewing.
ISO Performance / Dynamic Range
For the price of the camera, I'm continued to be extremely impressed by the ISO performance of the Sony a7III. I find that it rivals that of the 5D Mark IV, and with good post-processing skills can get useable images at ISO 6400+.  This makes the camera more well-rounded than some of the similarly priced DSLRs in terms of being able to use it in darker settings (thinking the Great Bear Rainforest), or with lenses that aren't f/2.8.
I have been finding that when an image gets noisy, it gets really noisy.  What I mean by that is that I feel like it goes from hardly any noise, to so noisy the image isn't useable, I guess it's a good thing that you are able to pus the ISOs otherwise you would be stuck with a bunch of really noisy images.
I am also finding that the dynamic range on this camera is incredible, even at the higher ISO's like 5000+.
Metering
I find the meter on the camera to be incredible, it does a really good job at reading the scene and not blowing highlights or blocking up shadows, and I find that I'm required to do less compensation when shooting in multi-segment mode compared to what I have experienced in other camera.
Frame-rate
There is nothing to complain about when it comes to frame rate, the 10 fps seems to play out as advertised in the real world.  While it is no D5 of Canon 1dx Mark II, and there would be certain scenarios when you would want to manage your buffer (like a Humpback Whale breaching), it's perfectly capable buffer size, and it outperforms the 5D Mark IV (7 fps), which I use plenty
One word of caution, if you turn your camera to silent mode, it is literally silent, so if you accidentally sit on the cameras shutter you will have no indication that it is taking 50 or more shots of the zodiac floor.
Size/Portability
The main reason I decided to buy the camera was because of the size.  Sometimes it is one thing to read the specs of a camera and think "wow, that is light (or heavy)", but it is another thing to actually use it in the real world, because weight distribution and ergonomics can play a big role in whether something actually feels light, or heavy.
After using it on a trip, taking it for some walks, having it in my backpack, and generally just using it, I am still finding it to be quite light and portable. I am even able to throw it into my relatively small hydro pack with the 70-300 on it.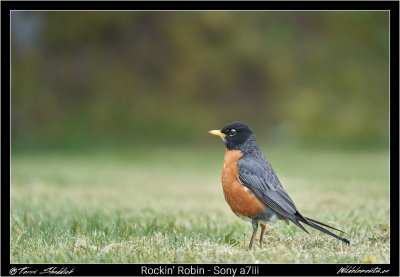 Disappointments:
Autofocus:
I said it in my initial impressions blog post (here)  and I am going to say it again, I am still disappointed with the autofocus.  And while I am aware that it is much improved over previous versions of mirrorless cameras, for me, where I am used to flagship Canon cameras I remain to be disappointed.
Initial acquisition of objects, especially small, quick moving objects, is still slow, causing me to miss shots. I find that after initial acquisition the autofocus does a reasonable job sticking on the subject, and locking and keeping focused.  So while it is not all bad, if you cannot acquire initial focus you will not need to worry about maintaining focus.
While the autofocus is a bit annoying at times, having the ability to put the AF point pretty much anywhere in the entire image is pretty awesome, although in practical terms it is likely pretty rare that you would use some of the extreme edges for the AF Point.
Electronic Viewfinder:
In my initial thoughts blog post it was one of my biggest annoyances, the electronic viewfinder, and if I recall I said it would take some getting used to….well I am still not used to it.  I find it to be less noticeable if I am just shooting with the mirrorless camera all day, but if I am switching back and forth between the mirrorless and DSLRs, it becomes very noticeable.
Conclusion:
I'm not ready to throw away all my DSLRs just yet.  They are still highly capable, and in my opinion more highly capable, than the Sony a7III, however when I want something small and light for walking around "in case" I see something, I don't feel like I am grossly under-equipped and will be left with images no better than a cheap point and shoot camera.
I am looking forward to continuing to taking the Sony a7iii on my next photo tour, Marine Mammals at the beginning of August, and putting it to the test some more.  If you are considering the a7III and have any questions, feel free to contact me [email protected].