Summer in the Southern Great Bear 2020
THE "OTHER END" OF THE GREAT BEAR
ABOUT THIS TRIP: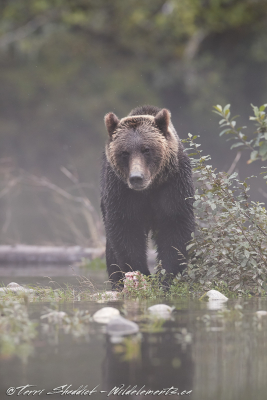 The Great Bear Rainforest is a pristine rainforest bisecting spectacular mountain ranges. The inlets, estuaries, and forests are chock-full of wildlife, including salmon, in the autumn. Imagine touring through this globally-unique ecosystem in a beautiful sailboat where, no matter the weather, you are always warm, always dry, and always comfortable!
This adventurous photo tour combines a full day of professional photography instruction with eight days of photography in British Columbia's spectacular Great Bear Rainforest. Our "targeted" subjects will include Grizzly Bears, Black Bears, Humpback Whales, Sea Otters, possibly coastal Gray Wolves and Spirit Bears, landscapes and seascapes, and more. And, we'll do all this while traveling into the depths of the Great Bear Rainforest aboard a classic and spacious 70-foot wooden schooner, the Passing Cloud.
How does this summer Great Bear Rainforest photo tour differ from our autumn "Into the Great Bear Rainforest" photo tours? On this trip we stick to the more southerly portions of the Great Bear Rainforest than on our autumn Great Bear photo tours. Also, on this trip we spend time in the Inner Great Bear AND we venture out into the more exposed outer islands and islets of the Great Bear. While the overall assemblage of wildlife species is very similar in the southern and northern regions of the Great Bear, by venturing out into the Outer Great Bear on this trip we will have a better chance of seeing and photographing coastal Gray Wolves, Sea Otters, Sea Lions and Fin Whales. Our chances of encountering and photographing the rare white Spirit Bear are most accurately and candidly described as "quite decent" but lower than on our September and October "Into the Great Bear Rainforest" photo tours.
Important Note: All of our Great Bear Rainforest photo tours (and all photo tours for that matter) are about exploring, seeing, and photographing all the riches of the Great Bear Rainforest. They are not dedicated to photographing any single species of wildlife (such as
Spirit Bears or coastal Gray Wolves). We cannot guarantee that participants will return with Spirit Bear or Gray Wolf photos.
But we can guarantee that we will do our absolute best to ensure they will see – and photograph – as much of the biological diversity of the Great Bear Rainforest as possible!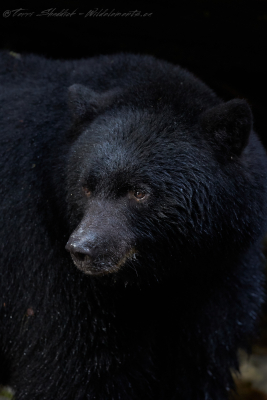 WHAT'S INCLUDED: All meals, accommodation, travel during the trip, bear guides, photography guides, and all First Nation, and Stewardship fees after you arrive in Bella Bella on Day 1.
CRITICAL DETAILS:
• PHOTO TOUR TYPE: Instructional Photo Tour (see FAQs for more information)
• TRIP ID: GBR-2020-3
• PHOTO TOUR LEADER: Brad Hill
• DURATION: 11 DAYS (including arrival and departure days) with 8 day aboard the Passing Cloud
• DATES: August 24-September 3, 2020, including arrival and departure days. August 26-September 3 aboard the Passing Cloud
• START & END POINT(S): Bella Bella, British Columbia
• NUMBER OF PARTICIPANTS: Limited to 6.
• NUMBER OF AVAILABLE SPOTS: 0. Sold Out
• COST: $7,699 CAD plus 5% GST. Subtract $75 CAD for shared accommodation in Bella Bella, BC.
PHYSICAL REQUIREMENTS:
While none of our photo tours are overly physically demanding, good physical fitness and mobility will make your trip more enjoyable.
To see the full list of physical requirements visit the FAQs. 
TRIP BROCHURE:
For more information, the trip brochure is available here.
MORE INFORMATION OR TO REGISTER:
If you would like more information, or would like to register for the trip, contact me at [email protected].