Spring in the Southern Great Bear Photo Op Photo Tour 2020
A NEW VARIANT FOR 2020…AND WITH AN EXCITING NEW TWIST!
ABOUT THIS TRIP: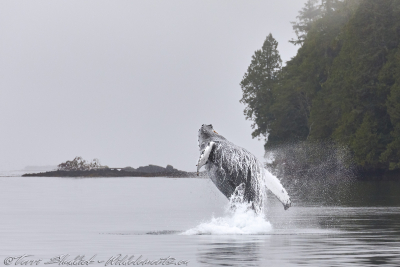 The Great Bear Rainforest is a pristine rainforest bisecting spectacular mountain ranges.  The inlets, estuaries, and forests are chock-full of wildlife.  Imagine touring through this globally-unique ecosystem in a beautiful sailboat where you are always warm, dry and comfortable.
The Spring in the Southern Great Bear Photo Op Photo Tour 2020 provides you with seven days of photo opportunities in a special and pristine wilderness. You will be provided with the opportunity and resources needed to capture striking images of spectacular scenery and a diverse array of wildlife.  Our "targeted" subjects will include Grizzly Bears, Black Bears, Humpback Whales, Coastal Grey Wolves, Sea Otters, land- and seascapes, and more.  And we'll do all this while traveling into the depths of the Great Bear Rainforest aboard a classic and spacious 70-foot schooner, the Passing Cloud.
Spring is a wonderfully exciting time to be in the Great Bear. Coastal plants are in full bloom, bears are grazing in river estuaries, whales are returning to nearshore waters, and the entire ecosystem is literally coming to life!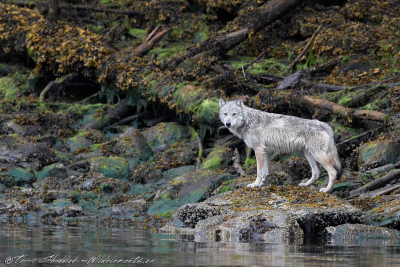 In 2020 we're tweaking our intended route to overlap that of our highly successful 2019 "Summer in the Southern Great Bear" photo tour where we had excellent luck with both bears and wolves! We can't guarantee Coastal Gray Wolves on this trip, but we're doing all we can to maximize our chances of finding and photographing them!
This is a multi-faceted trip, focusing not only on the bears, but on all the inhabitants of the Great Bear Rainforest – and the entire ecosystem in which they thrive. While the bears are an integral part of this trip, we will be approaching this trip with an attitude of finding and capturing any form of natural beauty and natural art we can find. This may include many species of wildlife and birds, intertidal scenes, landscapes, seascapes, and more!
WHAT'S INCLUDED: Most everything after your arrival on Day 1 of the trip. So that means meals, accommodation, all travel during the trip, bear guides, photography guides, and all First Nation, Conservation and Stewardship fees. Of course great camaraderie and tons of great photo ops are included as well!
CRITICAL DETAILS: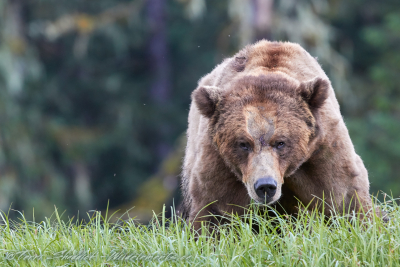 • PHOTO TOUR TYPE: Photo Op Photo Tour (see FAQs)
• TRIP ID: GBR-2020-2
• PHOTO TOUR LEADER: Brad Hill.
• DURATION: 9 DAYS (including arrival and departure days) with 7 full days aboard the Passing Cloud.
• DATES: May 29-June 6, 2020 including arrival and departure days. May 30-June 6, 2020 aboard the Passing Cloud.
• START & END POINT(S): Bella Bella, British Columbia.
• NUMBER OF PARTICIPANTS: Limited to 6.
• NUMBER OF AVAILABLE SPOTS: 1.
• COST: $6,699 CAD plus 5% GST. Subtract $75 CAD for shared accommodation in Bella Bella, BC.
PHYSICAL REQUIREMENTS:
While none of our photo tours are overly physically demanding, good physical fitness and mobility will make your trip more enjoyable.  To see the full list of physical requirements visit the FAQs. 
TRIP BROCHURE:
For more information, the trip brochure is available here.
MORE INFORMATION OR TO REGISTER:
If you would like more information, or would like to register for the trip, contact me at contact@wildelements.ca.