Marine Mammals of the Central Pacific Coast 2021
ACTION PACKED COASTAL ADVENTURE!
ABOUT THIS TRIP: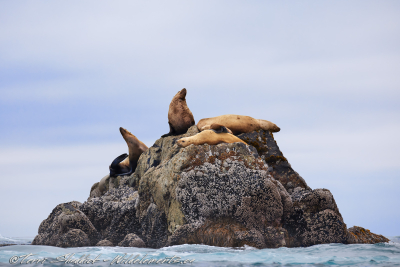 This Photo Op Photo Tour provides 7 days of fabulous marine mammal viewing and photography in the Johnstone Strait region of northern Vancouver Island aboard the beautiful Ocean Light II. We will be assisted by a professional whale and aquatic mammal guide during our 7 days of cruising the picturesque waters off the northern tip of Vancouver Island.
In past years this trip has provided superb opportunities to photograph Humpback Whales, Killer Whales (or Orcas), Gray Whales, Steller Sea Lions, Pacific White-sided Dolphins, Sea Otters, Harbor Seals, and more. And, it is an area which produces opportunities to capture those stunning (and usually rarely encountered) "animalscapes".
Interested in some of the photos captured during my Marine Mammals tour, visit my Portfolio.
WHAT'S INCLUDED: After arriving in Port Hardy, this trip includes all meals, accommodation, and 7 days aboard the Ocean Light II.
CRITICAL DETAILS:
• PHOTO TOUR TYPE: Photo Op Photo Tour (see FAQs for more information)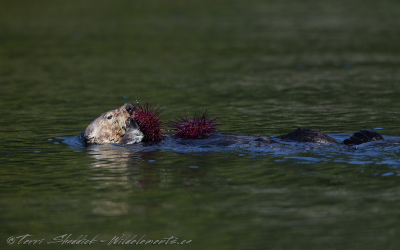 • PHOTO TOUR LEADER: Terri Shaddick
• DURATION: 9 DAYS (including arrival and departure days) with 7 day aboard the Ocean Light II
• DATES: August 12-20, 2021, including arrival and departure days. August 13-20, 2021 aboard the Ocean Light II
• START & END POINT(S): Starts in Port Hardy, BC, ends in Port McNeill, BC
• NUMBER OF PARTICIPANTS: Limited to 6
• NUMBER OF AVAILABLE SPOTS: 5
• COST: $5,999 CAD plus 5% GST. Subtract $75 CAD for shared accommodation in Port Hardy, BC.
PHYSICAL REQUIREMENTS:
While none of our photo tours are overly physically demanding, good physical fitness and mobility will make your trip more enjoyable.
To see the full list of physical requirements visit the FAQs. 
TRIP BROCHURE:
The trip brochure will be available at the end of 2020.  Contact me at [email protected] if you have additional questions.
MORE INFORMATION OR TO REGISTER:
If you would like more information, or would like to register for the trip, contact me at [email protected].