Grizzlies of the Khutzeymateen Instructional Photo Tour 2021
THE ULTIMATE GRIZZLY BEAR PHOTOGRAPHY EXPERIENCE!
ABOUT THIS TRIP: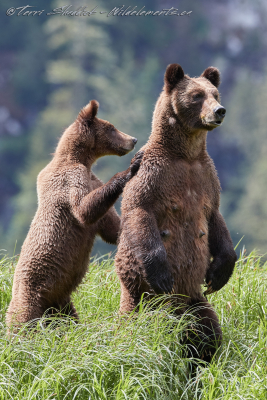 The Khutzeymateen Grizzly Sanctuary is Canada's only Grizzly Bear sanctuary and is located at the tip of a long, remote inlet on the northern coast of British Columbia. Much of the area is closed to the public – and only two licensed guides are allowed to lead very small groups into the heart of the The Khutzeymateen Estuary.
The sanctuary is home to about 50 resident Grizzly Bears, with many more passing through during the year. This remote piece of wilderness is set within one of the planet's few remaining completely intact temperate rainforests and offers a stunning backdrop to observe and photograph wild Grizzlies as they interact with one another. Be one of under 200 people annually who get the opportunity for this intimate experience of sharing the lives of the Grizzlies of the Khutzeymateen.
We will spend out time in the Khuzteymateen aboard the beautiful Ocean Light II – a comfortable 71′ ocean ketch (sailboat). We will be assisted by one of the world's best bear guides during our 5 days of working intensely with the spectacular Grizzlies of the Khutzeymateen (in the most magical setting imaginable)! This trip is simply an extraordinary experience and provides unsurpassed photographic opportunities!
Visit my Khutzeymateen Portfolio for images captured during my trips into the Khutzeymateen.
WHAT'S INCLUDED: This is an all-inclusive trip starting in Prince Rupert in Day 1 and includes accommodation and all meals, a full day of wildlife photography instruction, float plane transport to and from the Khutzeymateen, certified bear and photography guides, and 5 full days in the Khutzeymateen photographing majestic grizzly bears.
CRITICAL DETAILS: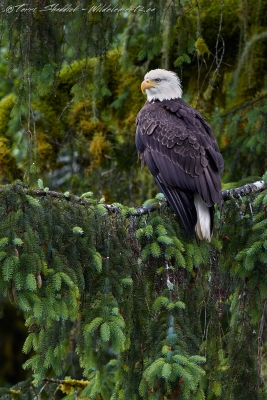 • PHOTO TOUR TYPE: Instructional Photo Tour (see FAQs for more information).
• PHOTO TOUR LEADER: Terri Shaddick
• DURATION: 8 DAYS (including arrival and departure days) with 5 full days in the Khutzeymateen.
• DATES: May 22-29, 2021 including arrival and departure days. May 24-29, 2021 aboard the Ocean Light II.
• START & END POINT(S): Prince Rupert, British Columbia
• NUMBER OF PARTICIPANTS: Limited to 6
• NUMBER OF AVAILABLE SPOTS: 1
• COST: $6,999 CAD plus 5% GST.
PHYSICAL REQUIREMENTS:
While none of our photo tours are overly physically demanding, good physical fitness and mobility will make your trip more enjoyable.  To see the full list of physical requirements visit the FAQs. 
TRIP BROCHURE:
The detailed trip brochure will be available at the end of 2021, or contact me for more details [email protected].
MORE INFORMATION OR TO REGISTER:
If you would like more information, or would like to register for the trip, contact me at [email protected].